VRI Conference With An Interpreter
Video Remote Interpreting (VRI) services are the next frontier in interpreting today. VRI utilizes video conferencing to enable remote spoken or sign language interpreting. VRI enhances accuracy and is a must for sign language interpreting. Consider this VRI conference example. A doctor has a deaf patient. The patient communicates through the CIT interpreter via an Internet-based video conference on a phone, tablet, computer, or videophone. The remote interpreter translates to the (English, Spanish, Etc…) speaking/hearing doctor what was said. The remote interpreter then communicates to the patient what the doctor said.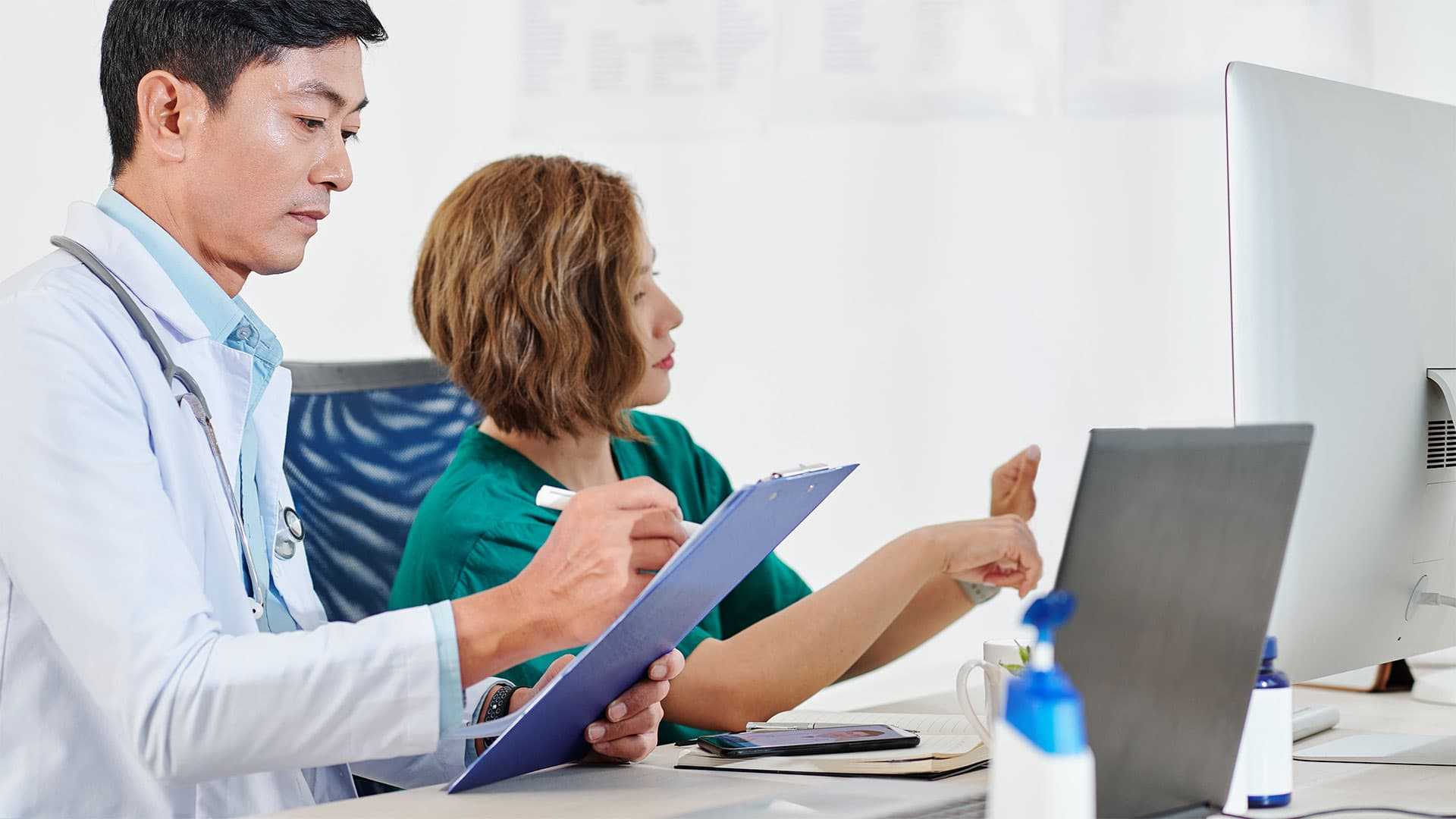 CIT will be with you every step of the way. We bring you qualified professional Interpreters and the most efficient service at your convenience. We provide this service on-demand or pre-scheduled. While both are affordable, pre-scheduling your VRI service is more cost efficient. Our same high-quality voice and ASL interpreters can serve you 24 hours a day, 7 days a week, 365 days a year with our On-Demand VRI.
On-Demand and Pre-Scheduled VRI
Don't be locked into thinking you may only use one or the other. Think of these options more along the lines of saving you money when you don't need an interpreter without notice. Pre-scheduled interpreting fits most users' needs 90 percent of the time. When an emergency occurs, CIT's VRI service is always there.
Available 24/7. But sign-up first during business hours!

No access time restrictions.

Due to extra access time availability requirements, this service costs a little more.
Available 24/7. But sign-up first during business hours!

24 hour notice of requested language  scheduled Monday through Friday 8:00 am to 8:00 pm Pacific Time.

Standard Price. Best cost savings if you can plan ahead.
LAWYERS
To offer their services to anyone who needs assistance, lawyers can use VRI to speak with their clients in a direct manner where face-to-face interactions may not be possible.
DOCTORS
Video remote interpreting has been proven to reduce hospital costs by up to 50%. It allows for more efficient communication which helps in providing patients with better care.
EDUCATORS
Making conferences, assemblies, and presentations accessible to everyone via VRI has proven to be vital in many students' academic careers. Teachers can also accommodate parents who work irregular hours.
BUSINESS
Maintaining communication with associates, no matter their geographical location, has been an essential tool used in all markets. Companies can work with international partners on time-sensitive developments and negotiations.
What is VRI in the simplest terms?
Video conference interpreting. Available for both spoken languages, and deaf who need interpreting.
Nurses use VRI services when they have a walk-in patient who needs an interpreter but one can not be found at a moments notice.
A lawyer uses VRI services should he have a client who is seeking his services but can not physically make it to their appointment. Businesses use VRI services to communicate with associates around the globe to conduct meetings where not all participants can physically attend.
Teachers can conduct parent/teacher conference to accommodate parents who work odd hours, a teacher can update them on their child's progress. With the use of a laptop, I-pad or even a phone – you're able to connect with your client and communicate with them as if they were right in front of you. In practically every industry, VRI service is not only easy but, in some cases, essential to conducting their business.
VRI is a video service where if you want to talk to someone who needs and interpreter, you can. For spoken languages and ASL.
Use VRI when you can't keep an interpreter on site.