CIT Removes All Obstacles in Sign Language Translation
Here at CIT we strive to make communications possible between all people no matter what obstacles they may face. We do that by skill matching our interpreters to our clients. Moreover, we place a high premium on professionalism, ethics, confidentiality and interpreter ethics.
CIT provides interpreting for deaf who sign in ASL, non-ASL or even deaf who can not sign at all. We interpret for the deaf and translate to almost every language.
Global Sign Language Interpreting
While CIT is a full service sign language agency headquartered in Los Angeles, we service the United States and around the globe. Our company bridges the communication gap for all individuals including the hearing impaired.
American Sign Language (ASL) Interpreters
All of our certified interpreters are fluent in English and in American Sign Language (ASL) and are professionally trained in many areas– including legal, medical, educational, entertainment. 
We stress importance of interpreting in our seasoned sign language translators. Our certified sign-language interpreters have a broad array of capabilities such as lip-reading, and tactile signing (interpreting for people who are blind as well as deaf by making manual signs into their hands, using cued speech, and signing exact English).
Matching Varying Requirements
We appreciate that no two sign-language interpreting assignments are the same. CIT ensures you we comprehend our clients' requirements and match them to our certified sign language interpreters. Providing the tailored sign-language interpreting services with the most competitive prices is what distinguishes Cal Interpreting & Translations from other translation service providers.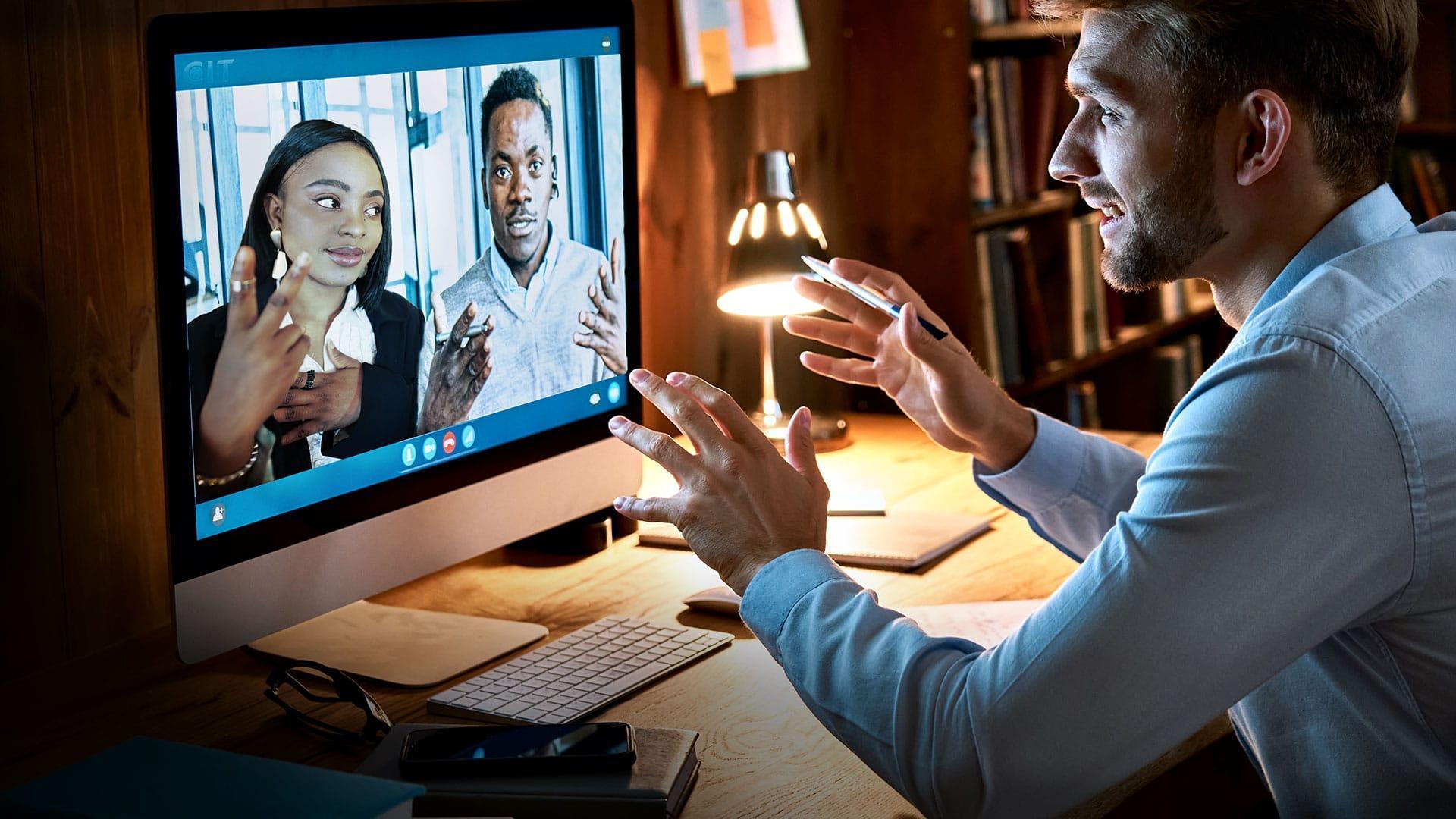 Sign Language Translation Services
When using Cal Interpreting & Translations you can be assured that you are choosing the right sign language interpreting agency. Therefore, CIT only utilizes certified sign language interpreters with proper credentials, and abilities to meet your specific assignment requirements. We take in to account every limitation that our clients may have, and cater to the lowest common denominator.
For our California Clients: Certified CAL. EVID. CODE § 754 Translators
There are approximately, 10,000,000 deaf individuals in the Unites States, and approximately 1,000,000 who are considered functionally deaf. That is why The Americans with Disabilities Act of 1990 requires reasonable accommodations for people with disabilities such as hearing loss, to assist with everyday interactions with businesses and organizations. 
As such, the ability to reserve a certified sign-language interpreter is of paramount importance. Our professional courteous and certified sign-language interpreters are the logical choice in facilitating communications between the hearing enabled and people who are deaf or hard of hearing.
Interpreters for Deaf or Hearing Impaired Person are Required in California Trials
Under Cal. Evid. Code § 754, an interpreter must be appointed if a present and participating party or witness is deaf or hearing impaired. 
Our mission is to assist you with your translation needs so that you can focus on more important matters such as your case at hand without having to worry about communication barriers between parties involved in legal proceedings.
The requirement of an interpreter applies in (a) any civil or criminal action, including an action involving a traffic or other infraction, a juvenile court proceeding, a small claims court proceeding, a family court proceeding or service, or a proceeding to determine mental competency; (b) a court-ordered or court-provided alternative dispute resolution, including mediation and arbitration; and (c) an administrative hearing.
Under Cal. Evid. Code  § 754(d), an "interpreter" includes an "oral interpreter, a sign language interpreter, or a deaf-blind interpreter, depending upon the needs of the individual who is deaf or hearing impaired." Pursuant to Cal. Evid. Code § 755(f), the interpreter must be "qualified", as in "certified as competent to interpret court proceedings by a testing organization, agency, or educational institution approved by the Judicial Council as qualified to administer tests to court interpreters for individuals who are deaf or hearing-impaired."
To reserve a certified sign-language interpreter, contact Cal Interpreting & Translations at 888-737-9009.